My twin and I are sitting in the back seat of the van; trapped. This candy-apple red prison is cruising to our least favorite place: church. It might seem a little exaggerated to say that we were holding on to each other for dear life, so we could always just leave it at our eyes were screaming. Loudly.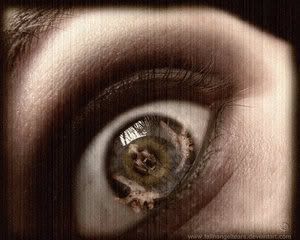 Unfortunate for us that our conservative Christian mother has a natural immunity to screaming eyes and whining teenagers. We've been whining every Thursday that she's dragged us to this godforsaken wasteland where we already spend a good chunk of Wednesday being tortured by all the other teenagers who don't have parents that make them show up every Sunday as well. We also go to a good Christian school. Five days a week. This is, of course, endless entertainment for all the other teenagers, so Wednesday nights are a special treat. The only kid lower on the totem than us is the ginger kid with weird parents who enjoys all the church activities. 
He was this guy. Pretty much. 
"You are called to church. If you really can't be bothered to give up an hour and a half for the Lord…" seems to be her mantra. 
Telling her I'd rather not be bothered, seeing as the Lord has not bothered calling me directly, turns shouty, so I do math in my head instead. 
If I start school at 8, and don't get out until 3, then that's 30 hours a week I am being called to the Lord. Then we add church on Sunday, with some Sunday school just in case we didn't feel called enough. That's another three hours. I'd like to write off the joys of youth group and confirmation as "fun" and "not really church" but I haven't figured out that smoking pot is the only way to unlock that kind of a write off, so we can add that from 5-9. That's another four hours for the Lord. 
So if we add in the exquisite torture that is bell choir, you know we've just bumped ourselves up to a full-time job. Being called to the Lord. Full time. That's not including the hour-long round trip every time we venture to the wasteland.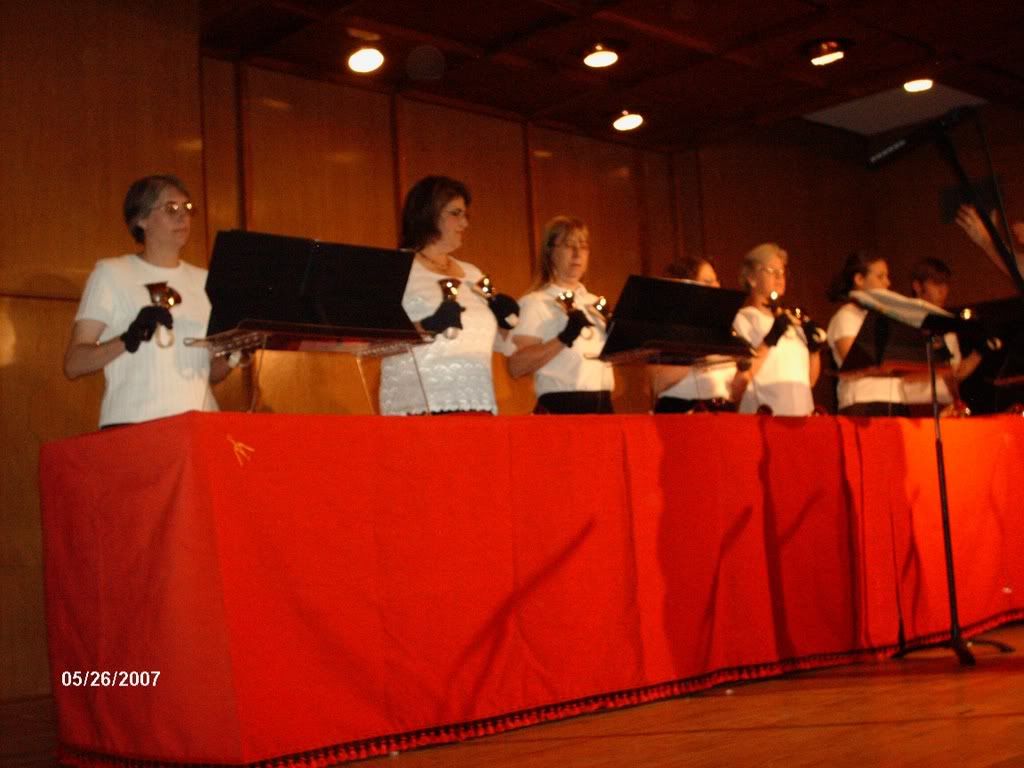 <This is essentially what it looks like. Fun for people who enjoy church, church music, community, and volunteering for extra church. This is exactly what an already bullied teenager desperate for acceptance will NOT be helped by.>
My brother and I give each other "the look". He hates being here just as much as I do, if not more. He is also miffed that God seems to have my mother on speed dial, but can't drop us a courtesy note to let us know he'd really love to see us there too? Jesus fucking Christ I hate being in churches. Never do I feel more alone and out of place. 
We take the absolute longest amount of time possible to get into the car, as well as to get out of the car. My mother is on to us and thinks that calling us childish, immature, and self-centered will get us to move faster.
It doesn't. 
It's clearly time for a bathroom break. We've got a routine down. We know how to sneak off and waste as much time as possible. They've limited us to a break in the middle of practicing. Instead of my original plan for five breaks… before the middle of practicing. 
Unfortunately, we're all gathered together now. All the old ladies, myself, and my thirteen year old twin brother. And our vaguely creeper-looking teacher? Choir leader? Director? It's probably director, but I'm trying to figure out how to make this my last meeting. We put on our stupid looking Mickey Mouse gloves… I guess they are supposed to protect the bell… which you aren't supposed to touch anyway… I don't know. I look forward to when my gloves "accidentally" get lost because then I don't have to look like an asshole, too. 
We'll be performing soon, too. Fantastic. That means we all get to wear black and white outfits with our stupid fucking gloves. My twin and I are in the start of our angsty years. If it isn't all black, we have no interest in it.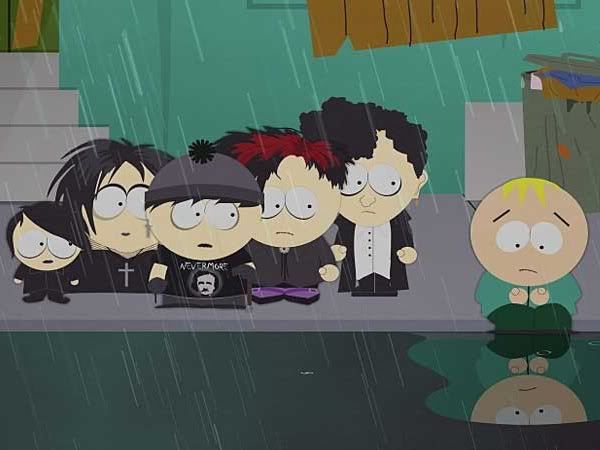 <In 2002, we were these kids>
And then I hear the sweetest words ever. 
It's over. Someone else got suckered into hiring this guy to do this, at another church, full time. Andy and I look at each other over the length the three tables separating us. My mother had us separated from the get go, as usual. No joy is allowed here. Only suffering; except today. I don't dare make eye contact with her or the old ladies. I know I'll break out in a big, stupid, freedom filled grin. We pretend to be bummed, too. However, we're obviously not fooling anyone. My mother does not speak to us on the way home; as if we planned this out ourselves. Honestly I don't think we could have planned it this good. We're getting out if it totally scott-free. We don't even have to show for the next performance. It's a Christmas miracle in March! 
Epilogue:
I haven't played handbells in ten years now, and I'm still glad God never bothered to call me back. 
stephanie620 likes this
yourethereasonwhyidrink posted this